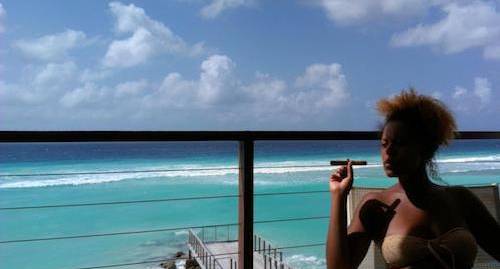 YBP Escape, formerly YBP Cruisin', was founded by Saundra Q. in 2006.  While cruising the Hawaiian islands with her family in 2005, Saundra and her two cousins were the only young adults of color aboard the large ship.  The cruise was a great experience, but she wondered how much better it could it have been shared with like-minded peers.  Knowing the power of travel and the positive influence it had on her life, Saundra began to think of ways to encourage her peers to travel.
Saundra quickly learned that many of her friends and co-workers wanted to travel internationally but didn't know where to start and/or thought it was out of their reach. Identifying a need for travel opportunities for young black professionals (YBPs) Saundra was inspired to organize a 5-day cruise slated to sail in 2007.  Calling the vacation YBP Cruisin', she sent emails to her former classmates and Accenture co-workers advertising the cruise. The rest is history!
What started as a vision to diversify international travel has blossomed into a annual vacation experience which has taken over 250 YBPs to multiple destinations in the Caribbean, Central America, South America and Europe.
Today so many more people of color are excited about traveling abroad, thanks to the emergence of numerous travel groups who also want to spread the joy of travel to, and create more international travel opportunities for, people of color.  Travel is not only a privilege, it's also our right.  You can never have enough passport stamps ;-)